Early in the year we introduced a new product The Adjustable Bracket, this was meant to compliment our Flexible Sprinkler Hose and Accessories range. But.... we found out that the bracket was too long for some of the applications it was intended.
To overcome this problem we have worked closely with our customers and our supplier Fesco© to design a new bracket that is more suitable for confined ceiling spaces. So Firequip now offers the adjustable bracket in 2 lengths (60mm and 140mm) to better suit your confined ceiling space.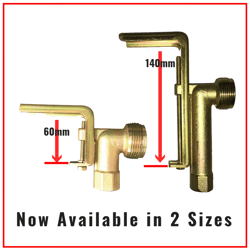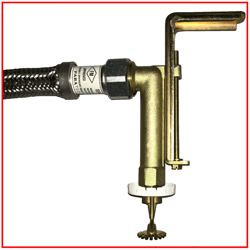 Fesco Flexible Sprinkler Hose complete with Adjustable bracket provides many benefits for the installation or retrofit compared to fixed sprinkler piping.
FM Approved
A convenient alternative to fixed steel pipe sprinkler systems
Quick and Easy to Install
Designed for confined ceiling spaces
Allows for easy adjustment for sprinkler height
Corrosion Resistant Materials
Max Working Pressure 1205 kPa (175PSI)
The Flexible Sprinkler Hose cw Adjustable Bracket Data sheet is available here.
For other products in the Fesco range Check out our Flexible Sprinkler Hose and Accessories Catalogue.